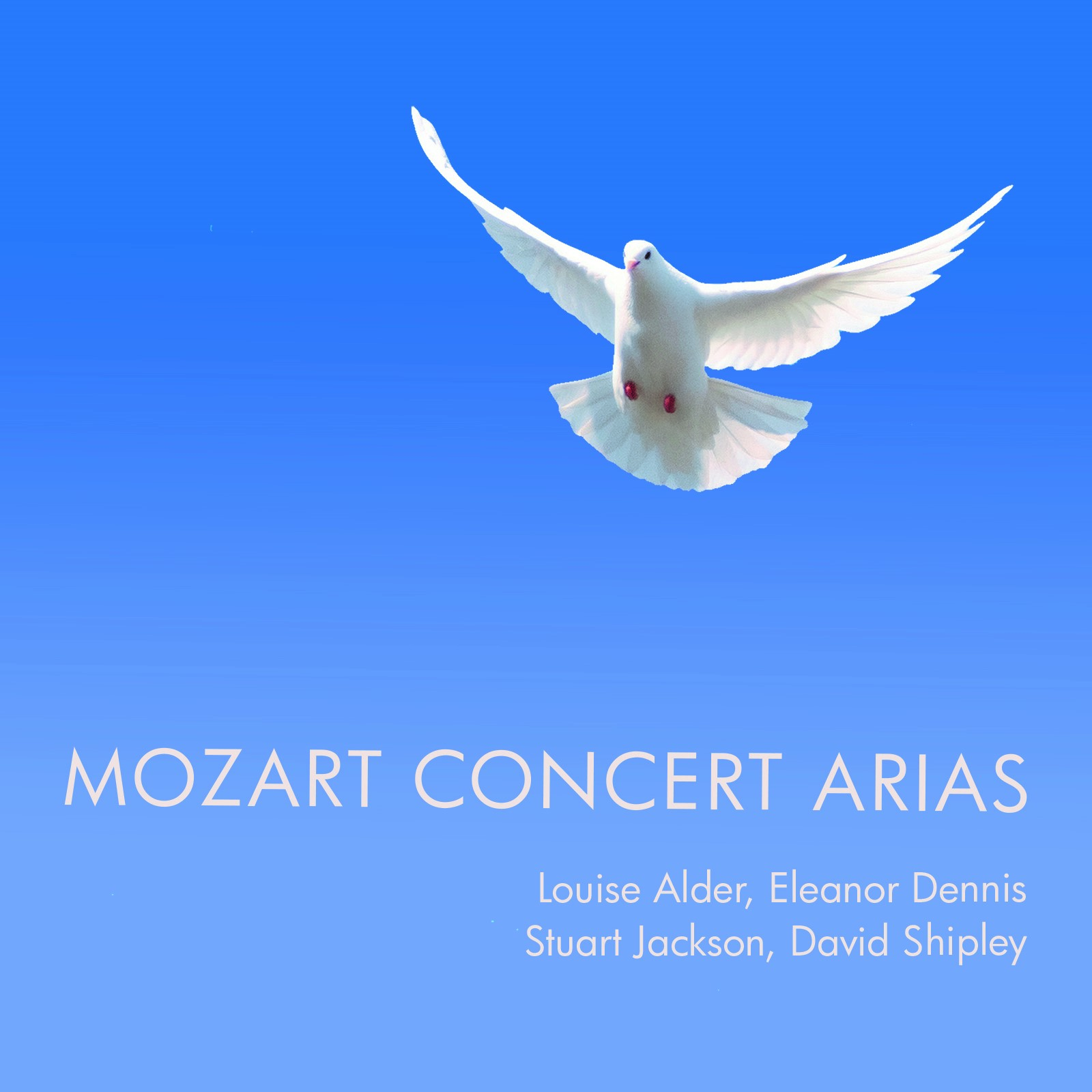 DOWNLOAD: Mozart Concert Arias (St John's, Smith Square, 4 June 2014)
This 2014 concert from St John's Smith Square in London features an exquisite selection of Mozart's concert arias – one of the greatest and most undervalued areas of the composer's output – sung by four of the UK's most outstanding young singers: sopranos Louise Alder and Eleanor Dennis, tenor Stuart Jackson and bass David Shipley.
Ian Page, conductor and artistic director of The Mozartists, writes: "I have very fond memories of this concert, in which we showcased not only four of the UK's most exciting young singers but also Mozart's magnificent yet still substantially under-rated series of concert arias.
"Mozart wrote over forty concert arias in total, and the best of them number among his most beautiful and distinguished compositions. Many of them were written as gifts for Mozart's friends and loved ones, and as such they represent some of his most heartfelt and personal utterances. As the name suggests, the majority were indeed written to be performed in concert, but over a dozen of them were actually conceived as insertion arias to be interpolated into fully staged productions of operas by Paisiello, Anfossi, Martin y Soler and the like. These were among the most successful opera composers of their time, and yet their music is scarcely remembered today. Mozart must surely have seen, as we can now, that the gulf in quality between his music and theirs bordered on the absurd; what must it have been like to sit through a performance of Anfossi's Il curioso indiscretoand suddenly to hear the opening strains of Mozart's "Vorrei spiegarvi"?
"The development and championing of top quality young artists has always been central to our mission, and it is always a huge pleasure for me to be able to work with outstanding singers at the outset of their careers. It has often been asserted that Mozart's music is ideal for young voices, but curiously this is more to do with its difficulty, and the demands that it places on the performer, than with any perceived simplicity. Both technically and interpretatively there is nowhere to hide in Mozart's music, and the discipline, humanity and philosophical mindset required to perform it successfully and winningly are the work of a lifetime.
"This 2014 concert was one of our designated Young Artist Projects, and it is wonderful to see the success and acclaim that all four of these young singers have subsequently achieved over the past six years. As the world struggles to overcome the crisis of the COVID-19 pandemic, the potential and the responsibility of an organisation like The Mozartists to support, nurture and champion top quality young singers feels more crucial, and more of a responsibility, than ever, and we are enormously grateful to all those who support our ongoing work in this area."
PROGRAMME
1 "Un moto di gioia", K.579 – Eleanor Dennis, The Mozartists/Ian Page
2 "Va, dal furor portata", K.21 – Stuart Jackson, The Mozartists/Ian Page
3 "O temerario Arbace… Per quel paterno amplesso", K.79 – Louise Alder, The Mozartists/Ian Page
4 "Clarice cara mia sposa", K.256 – Stuart Jackson, David Shipley, The Mozartists/Ian Page
5 "Basta vincesti… Ah, non lasciarmi, no", K.486a – Eleanor Dennis, The Mozartists/Ian Page
6 "Alcandro, lo confesso… Non so d'onde vieni", K.512 – David Shipley, The Mozartists/Ian Page
7 "Misera, dove son!… Ah! Non son' io che parlo", K.369 – Louise Alder, The Mozartists/Ian Page
8 "Vorrei spiegarvi, oh Dio!", K.418 – Louise Alder, The Mozartists/Ian Page
9 "Così dunque tradisci… Aspri rimorsi atroci", K.432 – David Shipley, The Mozartists/Ian Page
10 "Misero! O sogno… Aura che intorno spiri", K.431 – Stuart Jackson, The Mozartists/Ian Page
11 "Bella mia fiamma… Resta, o cara", K.528 – Eleanor Dennis, The Mozartists/Ian Page
12 "Un bacio di mano", K.541 – David Shipley, The Mozartists/Ian Page
13 "Io ti lascio", K.621a – David Shipley, The Mozartists/Ian Page
14 "Un moto di gioia", K.579 – Louise Alder, The Mozartists/Ian Page
15 ENCORE "Nehmt meinen Dank, K.383 – Eleanor Dennis, The Mozartists/Ian Page
CAST
Louise Alder (soprano)
Eleanor Dennis (soprano)
Stuart Jackson (tenor)
David Shipley (bass)

The Mozartists (leader, Matthew Truscott)
Ian Page (conductor)