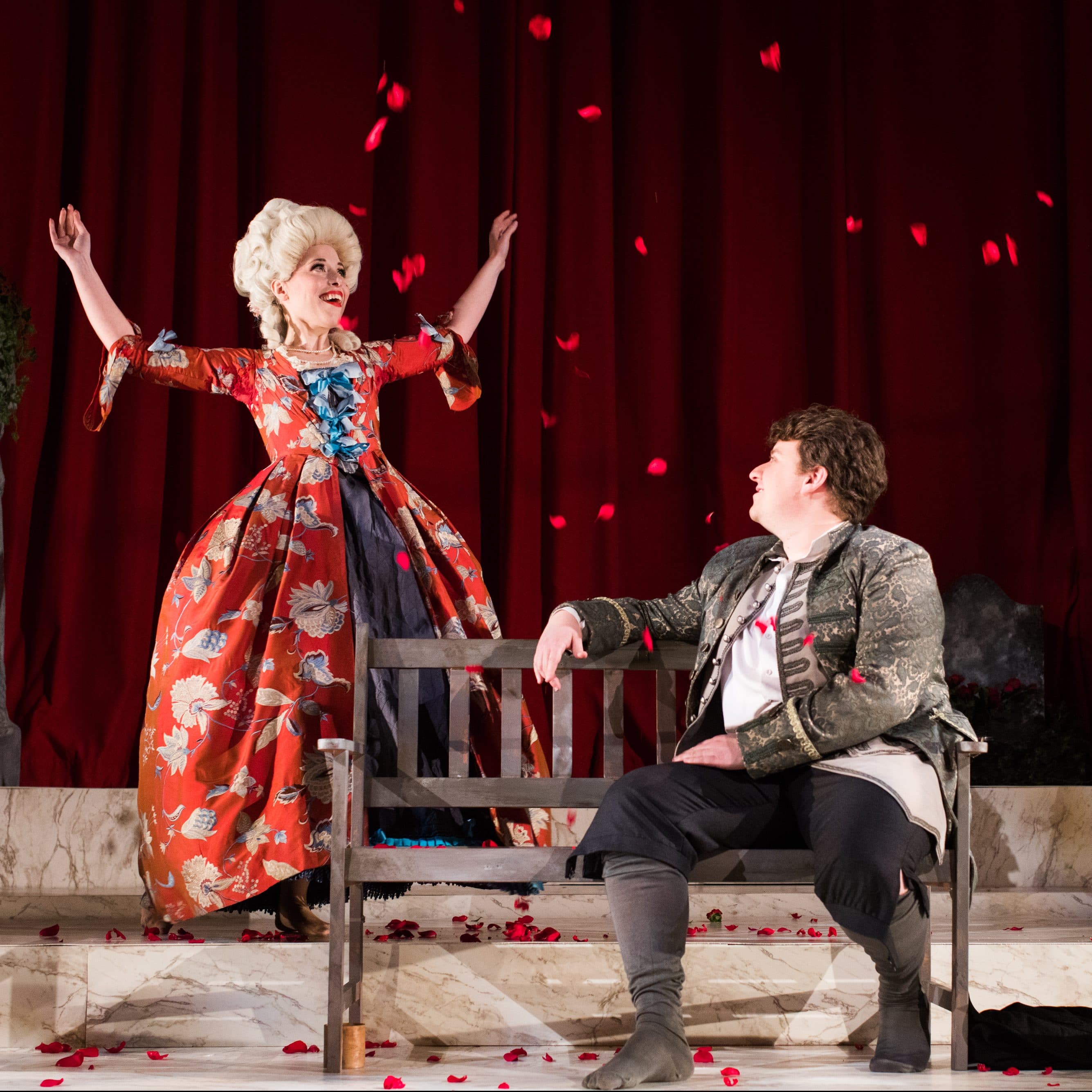 Our members share in our passion for the music of Mozart and his contemporaries, and our aim to present high-quality performances and recordings and provide training opportunities for young singers. In acknowledgement of their crucial support our members enjoy various benefits including priority booking, invitations to exclusive events and regular news and offers from the company.
We invite you to be part of the company, to step behind the scenes with our artists, and to join us on an exciting journey.
For Gift Aid and VAT information, please click here.
Friends £50+
Our Friends support every aspect of our work, from concerts and recordings to our work with world-class young artists. In acknowledgement of their support our Friends receive:
Advance information and access to our priority booking service

Opportunity to join us for an annual Friends' event

Complimentary CD and credits in our programmes

Regular news, updates and special offers
Associates £175+
Associates of The Mozartists have enhanced opportunities to become closely involved with the company. In acknowledgement of their support our Associates receive:
All the benefits of Friends' membership plus:

Invitations to join us for selected interval receptions

Opportunities to join us for special behind-the-scenes events
Amadeus Circle £500+
Inspired by Mozart's 176 subscribers to his 1784 concert series in Vienna, the support of the Amadeus Circle is vital in enabling our work to flourish. Members enjoy a close involvement with our artists and our music, with opportunities to join us for exclusive events throughout the year. Amadeus Circle members receive:
All the benefits of Associates' membership plus:

Invitations to receptions for you and your guests across the season

Invitations to exclusive events and recitals throughout the season with opportunities

to meet our artists
Project Circle £1,000+
The Project Circle is a group of enlightened individuals who share our creative vision and give more significant support to our most ambitious projects, including major recordings, productions and our work with young artists. In return, we offer bespoke involvement with chosen areas of support and opportunities to join us throughout the development of projects.
Project Circle members receive:
All the benefits of Amadeus Circle membership plus:

Bespoke involvement with the company within your preferred areas of support

Personal updates on your project's evolution and access to rehearsals and

insight events

Invitation to an exclusive annual supporters' lunch with Artistic Director Ian Page
Benefactors' Circle £3000 + & Conductor's Circle £10K+
Our higher level memberships are tailored to the requirements of the donor. We would be delighted to have a conversation with you to learn about your interests and explore how we can maximise your enjoyment through being involved with our work.
Please contact Debbie Coates for further information: (Debbie Coates: debbie@mozartists.com / 0208 846 9744)